There is an important change for VP-2500HP and VP-2800HP we can take 10mm tall parts and the space left between PCB and part is 5mm.
So the total range is 15mm!

VP-2500HP taking a 10mm tall cap!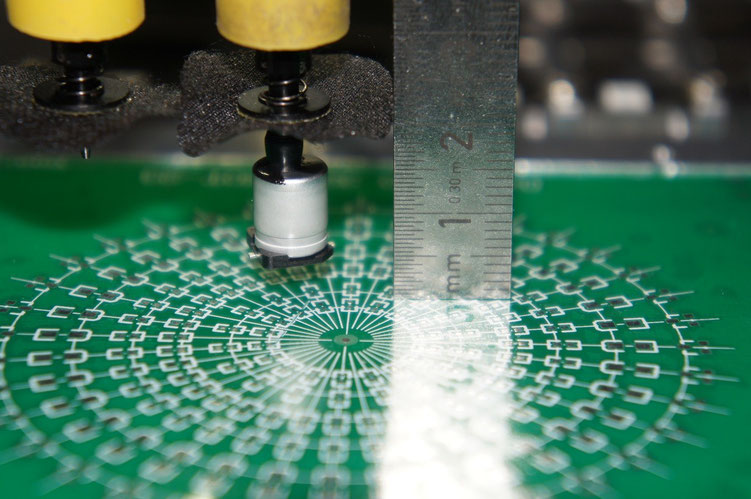 This is a placement result showing 0402 resistors placed at different speed and 0201 placed at mid speed using vision alignment system. We received a professional result! I took the picture using a lens in front of the camera!